water damage comes from fire in Melbourne Florida
4/10/2017 (Permalink)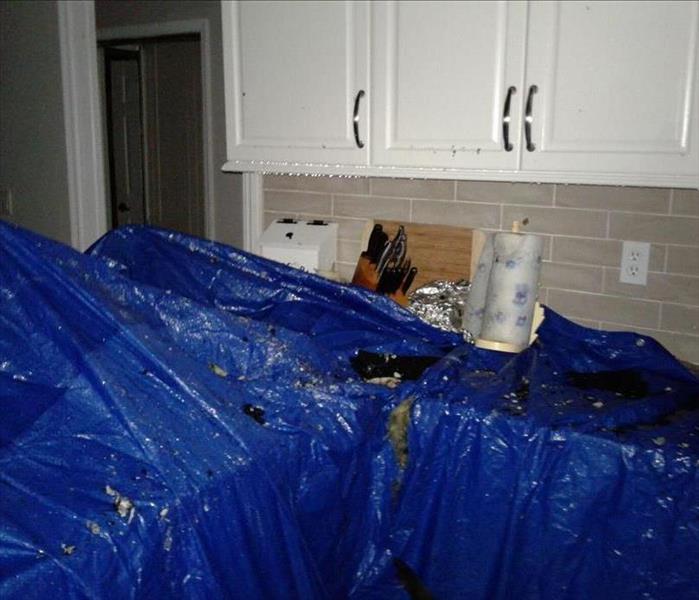 This photo show the dripping water on the kitchen cabinets, that came from the fire fighting efforts.
Some people may not realize that sometimes major water damages come to occur because of a fire and although secondary may be as severe or even more extensive damage.
Take for instance a fire damage in Melbourne, Florida that we are working hard to make "Like it never even happened." The fire did damage to the roof and the insulation, and the soot was all over the house.
However it was the water from the fire suppression, that also caused damage. Now it goes with out saying that the fire needs to be extinguished and water is the best way. Unfortunately what is left behind may be just as bad or worse as a pipe bursting. So the same steps must be used to clean up the water. Extraction, air moving, dehumidification, as well as opening up wall cavities to dry the water you don't see.
This is important so that secondary mold damage does not rear its ugly head in the future!!!