Merritt Island's Fire Damage Experts Describe Cleaning Appliances
3/20/2023 (Permalink)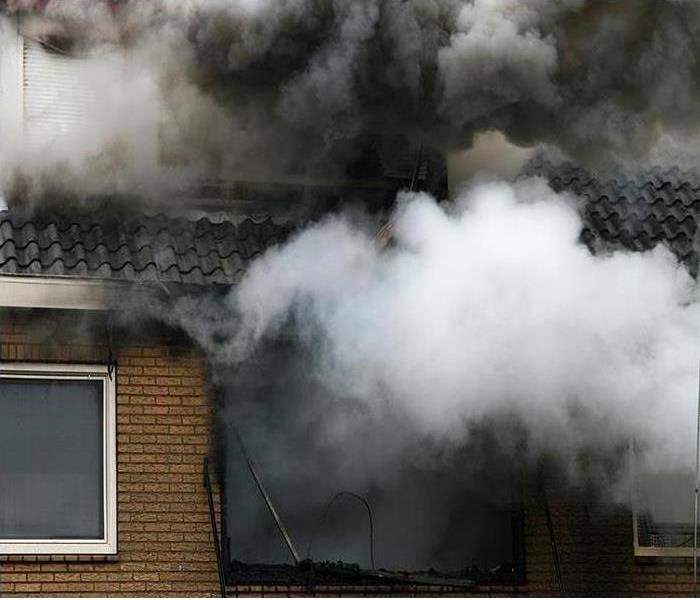 If a fire burns at your Merritt Island residence, structural components and building materials can suffer extensive damage.
Fire Damage Experts Describe Cleaning Appliances
If a fire burns at your Merritt Island residence, structural components and building materials can suffer extensive damage. Depending on the size of the blaze, parts of the structure might have to be removed and rebuilt. Aside from the heat and flames engulfing and charring parts of the house, smoke created by partially combusted particles can cause problems in areas far from the source.

Smoke put out by burning materials travels all over your home creating pungent aromas and leaving behind soot residues. During some fire damage restorations in Merritt Island, soils coat several indoor surfaces including contents. To prevent damage to items and to aid in deodorization all soot residue gets removed from affected contents and materials.

Different things inside the house require various methods and chemicals to clean soot damage. How difficult soots come off surfaces changes based on what burned in the fire and the type of surfaces affected. Non-porous surfaces are typically the simplest to clean because wet chemicals can be used to wipe off the soot.

When smoke spreads throughout your house, appliances often get coated with soils. Appliances usually contain surfaces made from metal, paint, plastic, and glass. These surfaces can be cleaned using a water-based detergent solution. If the soot is challenging to remove with the cleaning agent, then our SERVPRO technicians use another chemical to increase the alkalinity of the detergent.

Many appliances have highly polished finishes that can get damaged by cleaning agents. Chrome or aluminum can pit if industrial detergents are left on the surface. After using soaps to remove soot residues, applying a rinse chemical can prevent damage caused by the cleaning process.

In some cases, heat from a fire can cause finishes on appliances to turn yellow. When yellowing occurs, wood creme paste gets applied to the affected surface with a towel. We then allow the creme to set on the surface for two to three minutes. After it sets, we use steel wool to gently scrub the yellowish staining off. Once we agitate the surface with the paste, it gets polished with a clean towel.

Using the correct methods to remove soils can reduce the overall cost of the restoration project. For help from the professionals with any mitigation project, call SERVPRO of Central Brevard, at (321) 638-4947 seven days a week.
Click here for more about Merritt Island.